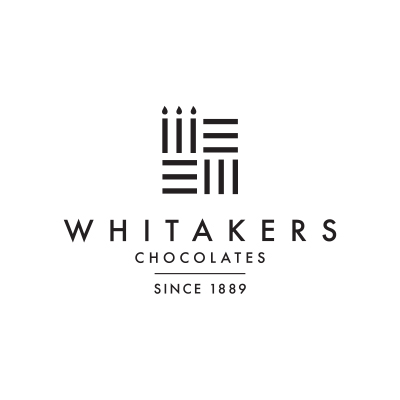 Whitakers
Whitakers is a range of chocolates suitable for gifting.
Whitakers have been making delicious British chocolates since 1889. Each chocolate is lovingly made at Whitakers' HQ in Yorkshire using only the finest natural ingredients and flavours. Always staying true to their values, Whitakers believe in using sustainable packaging and use Fairtrade Cocoa across their range as well as boasting a large range suitable for Vegan's.
Whitakers Chocolates has an extensive range of chocolate products and gifts, all featuring sustainable and eye-catching packaging, on trend flavour combinations and as you would expect some throwback heritage products!
Their range consists of dark chocolate fondant creams, milk and dark chocolate wafers, hand finished truffles, milk and dark chocolate honeycomb bites, chocolate Neapolitans and mint crisps, chocolate foiled hearts, hand made all butter fudge and a large selection of chocolate bars.
Whitakers Chocolates believe in making their range appealing to as a wider audience as possible, hence the large selection of Vegan Society approved products and its commitment to the Fairtrade Foundation. Their passion for quality has led in recent years to the achieving of a number of Great Taste Awards.
Why stock Whitakers Chocolates?
Made with fairtrade cocoa
Vegan friendly