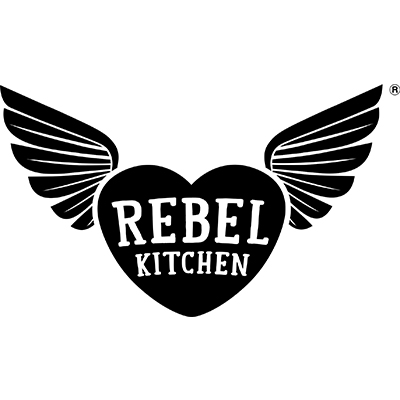 Rebel Kitchen
Rebel Kitchen have a range of plant-based Mylks and Mylk Shakes suitable for vegans.
Attributes
Ambient
B-corporations
New brand
Rebel Kitchen produce organic, dairy free milk alternatives that are derived from nature. Founded in 2014, their mission was to redefine health through food, business and beyond by challenging the status quo.
Rebel's range of healthy, plant-based alternatives not only taste mind-blowingly good, but they also believe in doing good too. Rebel Kitchen is a certified Bcorp, proudly Carbon Neutral, commits 1% of net revenue to good causes and is a member of 1% For The Planet!
Rebel's range includes Our Mylk®, which is a dairy free alternative that tastes like real milk but is made purely with plants. Free from gluten, thickeners, stabilisers, preservatives and refined sugar.
Rebel's Mylk Shakes® are Shakes Made Good. With No Dairy, No Refined Sugar, No Gluten, No Emulsifiers and Stabilisers, All the delicious taste you would expect from a milkshake.
Why stock Rebel Kitchen?
Dairy free alterntive
Vegan Friendly
Gluten Free
No refined sugar
Additive Free