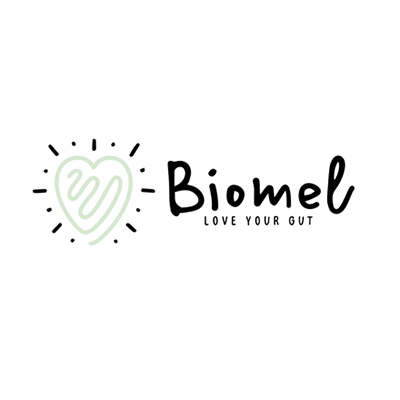 Biomel
Biomel is the most delicious and effective way to a healthy gut. Biomel is the UK's leading dairy-free probiotic drink.
Our delicious dairy-free probiotic drinks are made using a blend of dairy-free milks, vitamins, minerals and billions of live active cultures. We use carefully selected ingredients that are absolutely delicious and proven to actively support digestive and immune health. All our ingredients are vegan, 100% natural and free-from stomach irritants (like dairy, lactose and gluten).
Our drinks are available in 5 delicious flavours including Dark Chocolate, Salted Caramel, Pure Vanilla, Natural Coconut and Natural Almond.
Your gut is at the heart of your health, it impacts your mood, immune system and digestion. Helping the good bacteria in your gut thrive is an essential part of life. Biomel was uniquely created and is made by our team in London to provide delicious and effective support for your gut. The Biomel team is a group of foodies who are driven by the belief that small improvements to your diet can have a profound impact on your quality of life.
We recommend drinking one to two servings of our dairy-free probiotic drinks a day, to maximise the health benefits. You should start to feel the effects of a healthier gut after 14 days!
Regular consumption of Biomel helps restore your intestinal flora and replace bad bacteria with good cultures, strengthening your immune and digestive systems. Biomel is perfect for anyone looking to improve their gut health and for people with tricky digestive issues, like IBS.
Biomel is suitable for vegetarians, vegans and those following a gluten free diet.
Biomel FAQ's page - https://www.biomel.life/apps/help-center