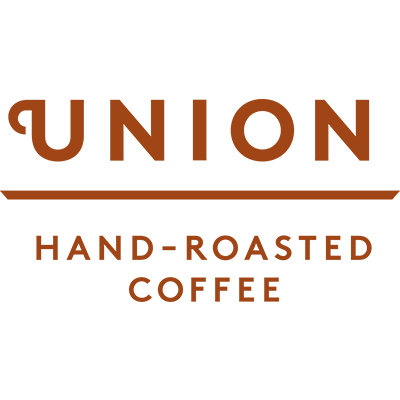 Union
A range of blended coffee, ground and whole bean.
Attributes
Ambient
South East
B-corporations
Union was founded in 2001 by Steven Macatonia and Jeremy Torz, two scientists who went to buzzing San Francisco in the 90s and discovered an artisan coffee scene that didn't yet exist in the UK.
Deciding to bring the west coast back to London, they quit their day jobs and started roasting in their parents' garden shed. A few years later, having learned more about coffee sourcing and the devastation faced by coffee farmers as the world coffee price dropped, they decided to start a roastery with a new sourcing approach – Union Direct Trade.
Union is founded on the principle of marrying high quality speciality coffee with responsible sourcing, making coffee better for everyone from drinkers to farmers. Steven and Jeremy travelled the world to find farmer partners to work with (they still work with their first ever farmer partner, Maraba from Rwanda), assembled a brilliant team and became one of the first specialty coffee roasters in the UK.
Today, Union has improved lives of more than 65,000 individuals in coffee producing countries, and they're proud to have won The Queen's Award for Sustainable Enterprise in 2017 for their pioneering sourcing model.