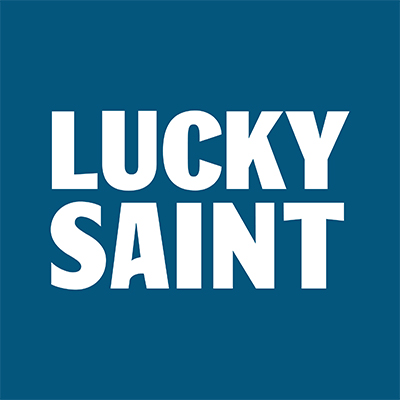 Lucky Saint
Lucky Saint is a Bavarian brewed, alcohol-free lager.
Lucky Saint Beer is a UK based, Bavarian brewed Superior Unfiltered Lager made with just four natural ingredients - Pilsner Malt, Hallertau Hops, Bavarian Spring Water and single-use yeast. This means their beer is left unfiltered for maximum flavour, without the alcohol. Each bottle contains just 53 calories and is vegan.
Before Lucky Saint, founder Luke Boase felt the proposition of an alcohol-free beer was compelling, but the reality was disappointing. He couldn't find an alcohol-free beer that he enjoyed drinking or a brand that made him feel good about choosing to drink a no/low option. So he decided to create his own. He travelled across three countries over the course of two years before finding a Bavarian brewery and brewmaster with the necessary skills and technology to fulfill his ambition of brewing a refreshing 0.5% lager full of flavour, without the alcohol.
The combination of ingredients and the unique vacuum distillation and step mash brewing technique creates a full bodied lager with biscuity malt flavours and a citrus hop finish - finally rewarding those who aren't drinking with the beer they deserve.
Lucky Saint was recently awarded their first Great Taste Award and crowned winner of the Best No and Low Lager in the Imbibe 2020 Taste Awards
Why stock Lucky Saint?
Made from four natural ingredients

Vegan friendly

Tasty non-alcohol alternative