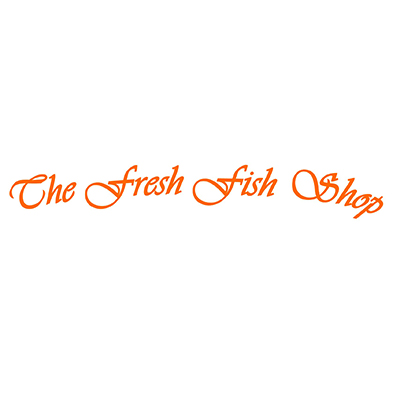 The Fresh Fish Shop
Fresh Fish Shop have a range of sardines and anchovies, perfect for adding to salads, pizza and other dishes.
The Fresh Fish Shop is a long-established high-street fishmonger, boasting a huge selection of quality ethically sourced fresh fish and seafood on the counter in its West Sussex store for over 30 years.
Owner Sebastian Candelon took over the business in 2007 and is one of only a handful of fishmongers in Great Britain to be awarded The Master Fishmonger Standard, in recognition of his expertise, dedication and support for the industry.
After 14 years The Fresh Fish Shop still maintains a strong high street presence but the business has grown in a very different direction. In 2013 Sebastian took a call from HISBE – an ethical supermarket in Brighton – asking if he could package sustainably-sourced, quality fresh fish for them to sell in their store. From there the wholesale arm of the business was formed and the business now supplies over 60 retailers, across the UK, with premium packaged fish.
The subtle, no-nonsense packaging lets the fish do the talking and all packs are supplied barcoded. All portions are hand cut and size matched for easy cooking. The Fresh Fish Shop is committed to only sourcing from sustainable fish stocks, using low impact fishing methods, and to using packaging that is compostable or widely recyclable.
The company's commitment to offering the very best, sustainable seafood has been recognised by some of the country's most prestigious award schemes. The Fresh Fish Shop has been named as a finalist in the 2020 Sussex Food & Drink Awards ('Shop of the Year' category) and was a finalist in the Fishmonger category of the Farm Shop & Deli Awards 2020.
In 2020 The Fresh Fish Shop was also awarded 'Best South East Producer' in the Great British Food Awards. Its range of homemade smoked fish pates have been recognised with the coveted gold stars awarded by the Guild of Fine Food.
The range of filleted and marinated anchovies and sardines are ready to eat and perfect for canapés or salads.
They are vacuum packed and presented in eye-catching retail packaging.
Both sardines and anchovies are considered a healthy dietary choice as they are low in mercury and high in omega-3 fatty acids and protein.
Why stock The Fresh Fish Shop?
Over 150 premium packaged seafood lines available
Sustainably sourced
Eco-friendly packaging options