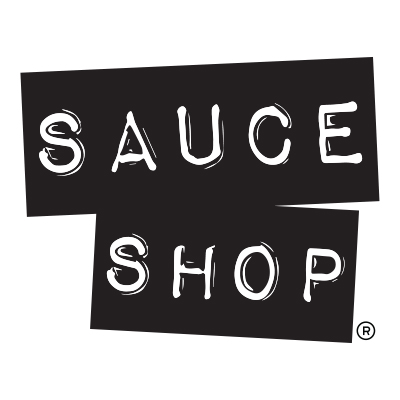 Sauce Shop
Sauce Shop are on a mission to make eating more exciting and food more flavoursome with their handmade sauces.
Attributes
Ambient
Midlands, East Anglia
Sauce Shop are a UK craft sauce producer on a mission to make eating exciting and food more flavoursome. They believe food should be real, full of flavour and made with only natural ingredients. Sauce got real.

Sauce Shop sauces are made using nothing artificial. They don't add sweeteners, thickeners or stabilisers and only ever use ingredients if they add flavour. Their sauces are made by hand, by their team of chefs from their site in Nottingham. Sauce Shop started out in the home kitchen of their founders, James and Pam Digva in 2014. They made small batches of sauce and sold them at the weekend on local farmers markets after coming to the realisation that the sauces they were using weren't doing their food justice.

Their sauces are popular with delis, farm shops and butchers.

Why stock Sauce Shop?
Made using natural ingredients. No sweeteners, thickeners, or stabilisers.
Made in the UK, at our site in Nottingham.
Huge range of quality condiments – Mayos, Ketchups, BBQ Sauces, Hot Sauces, Rubs.
Flavour-packed alternative to the big brand condiments.
Awards
The current Sauce Shop range boasts 17 Great Taste Awards by the Guild of Fine Food.

Link to recipes