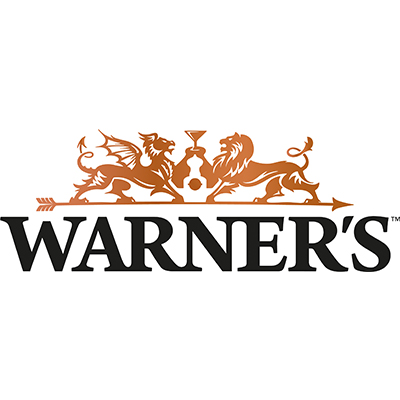 Warner's Distillery
Warner's Distillery is a range of gins and non-alcoholic alternatives.
Attributes
Ambient
Midlands, East Anglia
New brand
English based Gin Farmers, Warner's Distillery, are known for producing gin the authentic way. Their range of ABV Botanic Garden Spirits are the perfect non- alcoholic alternative. Crafted with nature, from water from their spring on Falls Farm, Northamptonshire. Warner believe that real tastes better which is why 90% of botanicals are sourced from their far, including honey which is sourced direct from their beehives.
Alongside their range of premium gins, there are some non-alcoholic alternatives. Juniper Double Dry 0% is the perfect twin to a tonic: herby, aromatic & zesty, pairing spicy cinnamon and cardamom with fresh lemon verbena and lemon thyme. Pink Berry 0% is a delicious non-alcoholic alternative to a fruity or pink gin: fragrant & tangy, combining raspberries and blackcurrant sage with a kick from chilli, ginger and Szechuan pepper.
Warner try to keep things local and respect the land and the community in which they harvest, giving back more than they take by re-sowing, replanting, and rebuilding. Helping them win Footprint Drinks Sustainability Awards 2019.
Why stock Warner's Distillery? 
Tasty Non-alcoholic alternatives
100% natural botanicals
Sustainable ingredients