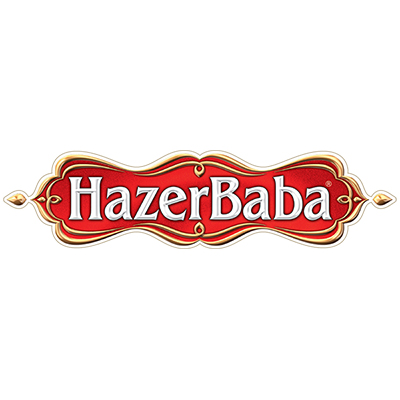 Hazer Baba
Hazer Baba make authentic Turkish Delight.
Attributes
Seasonal
Ambient
International
Exclusive brand
Hazer Baba has become the most well-known Turkish Delight brand in more than 40 countries, single-handedly producing the majority of all Turkish delight exports in the world. In addition to Turkish delight, Hazer Baba is also a reputable producer and exporter of instant fruit tea powders.
The roots of Hazer Baba dates back to 1888. It all started as a family business primarily focused on manufacture and trade of victuals in an Eastern Province of Turkey, called Elazig. Almost a century later, the company was relocated to Istanbul and restructured itself to establish a plant to handle large-scale Turkish delight production, preserving the original taste without compromising today's high standards of food safety.
The range consists of Turkish Delight in a range of weights, Halva, Sliced Ginger and Instant Tea.
Why stock Hazer Baba?
Family-run business that started in 1888 in Elazig, Turkey

Traditional Turkish delight treats made using an authentic, age-old recipe that has not changed to this day

Vegan friendly and gluten-free