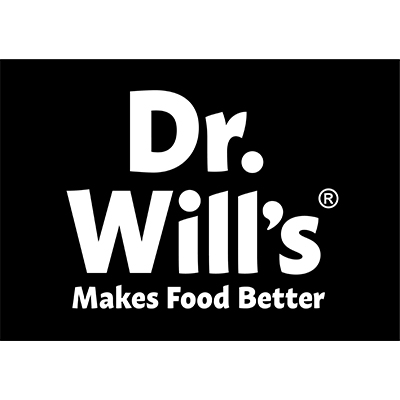 Dr Will's
Dr Will's make sauces and condiments from all natural ingredients.
Dr Will is a real doctor who loves food.
He wanted to make sauces that would make food better in every way. All the sauces, condiments and mayonnaises are sweetened naturally, using dates, tomatoes and apples.
After hearing from parents who were struggling to get their children to eat vegetables without adding sugary ketchup, Dr Will started making his all-natural condiments so everyone can enjoy their meals.
Why stock Dr Will's?
All natural ingredients

Numerous great taste awards and they're now a B Corporation

They use just 2.5 dates per bottle vs Heinz which has 19 cubes of sugar