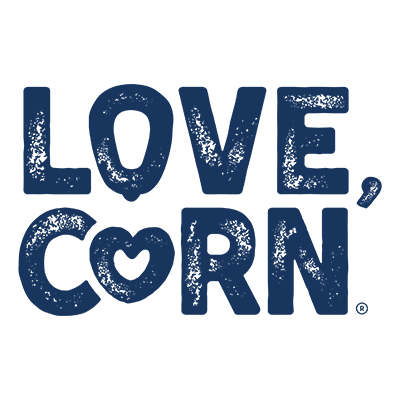 Love Corn
LOVE CORN is a range of crunchy corn snacks in grab bags ans sharing packs. 
LOVE CORN is the first premium, crunchy corn snack that is packed with flavour and made with love. The crunchy corn is suitable for the whole family and are perfect when on the go, packed in a lunch box, sprinkled on a salad or even paired with your favourite refreshing beverage!
The delicious crunchy corn kernels are a delicious, plant based and gluten free alternative to crisps. The ingredients are as simple as it gets, corn that's been picked, roasted then seasoned - no need to overcomplicate something so crunchin' good!
They come in a range of delicious flavours including, sea salt, smoked bbq, salt and vinegar and habanero chilli.
LOVE CORN believe in giving back and doing good through business, which is why they donate their brand, product and time to help the local community.
Why stock LOVE CORN?
Healthy on the go snack
Vegan friendly
Gluten Free
Non GMO