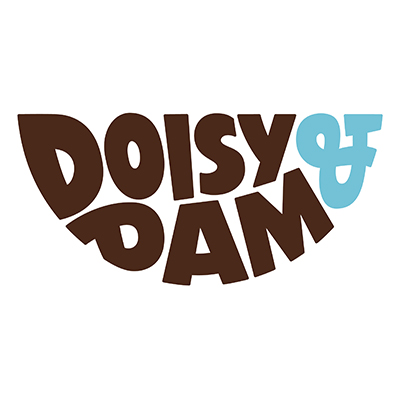 Doisy & Dam
Doisy & Dam is a B Corp range of vegan chocolate in bags and pouches.
Attributes
Ambient
International
B-corporations
New brand
Doisy and Dam are a certified B Corp chocolate supplier who love to have fun! Believing the world would be a better place if we ate more chocolate.. and ate more of the good stuff. Made from a high cocoa content, their chocolate is palm oil free and contains at least 30% less sugar than their market alternatives. The chocolate is sourced ethically in Colombia where the cocoa farmers are fairly paid. 
Why stock Doisy and Dam?
Palm oil free
Ethically sourced cocoa
Vegan Society Certified
Plant based
Fun and attractive packaging