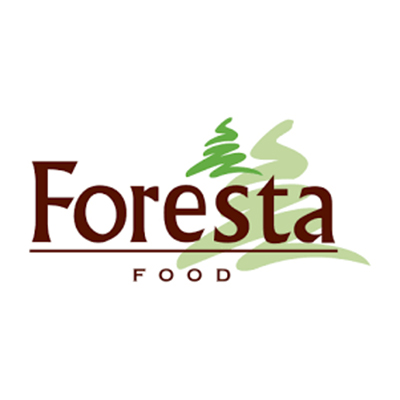 Foresta
Foresta is a range of dried forest mushrooms.
Foresta Food is a leading brand of premium dried wild mushrooms, sold exclusively through the UK speciality food sector. Foresta dried wild mushrooms are 100% natural and have a long ambient shelf life. Each carton contains a unique wood-effect tray that allows the mushrooms to be merchandised straight onto the retail shelf.
Unlike some other brands of dried wild mushrooms, Foresta Food Dried Wild Mushrooms are not available from any of the major supermarkets. This offers independent speciality food retailers a real point of difference.
There are four popular mushroom varieties in the Foresta Food range, Porcini +, Chanterelle, Shiitake, and Mixed Forest.
Porcini+ are a mix of Boletus Edulis (most commonly known as porcini) and Boletus Badius. The wonderful taste and appearance of these mushrooms contribute to their reputation for being the most sought after of the edible fungi.
Chanterelle are one of the most distinctively flavoured mushrooms in the world, noted for their soft flesh and apricot like fragrance.
Shiitake are considered to be the finest edible mushroom in Asia where they have been used in cooking for over 2000 years, they have a rich, smoky flavour and a meat like texture.
Foresta Mixed Mushrooms are a combination of slippery jack, oyster and porcini mushrooms which produce the perfect blend of tastes, textures and aromas to add to a wide variety of dishes.
Why stock Foresta Mushrooms? 
100% natural
Hand picked forest mushrooms
Store cupboard favourite
Eye catching packaging perfect for retail