Our new catalogue is finally here and with it is a great range of exciting new products, old favourites and this year we have put a real focus on making a difference with more sustainable brands, plastic free products, and even more B Corps! We have new suppliers across every category, so all our retailers have the chance to liven up their shelves for 2022.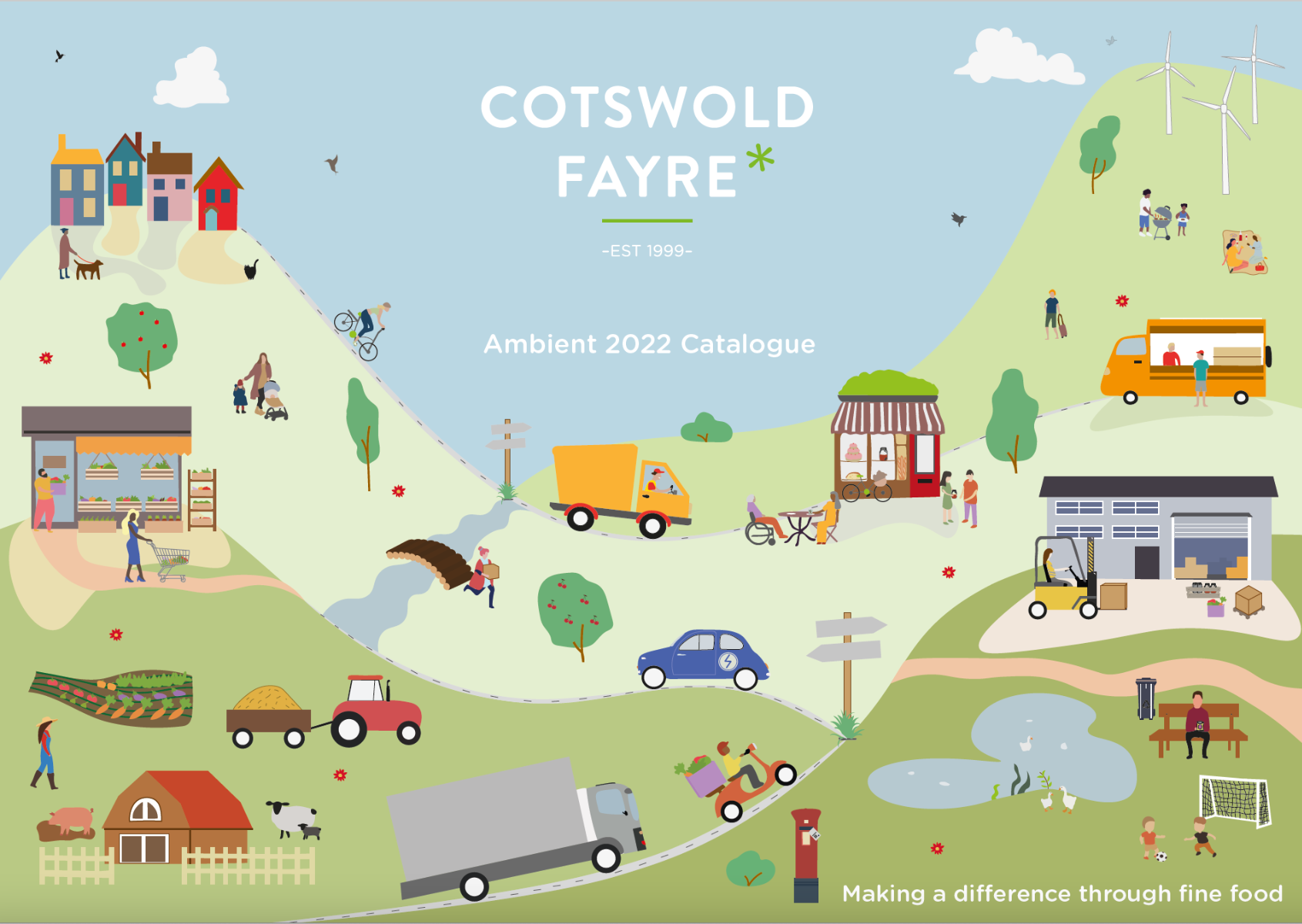 Plastic-free products
As of April 2021, we because a plastic neutral company meaning we offset all the plastic from every delivery (find out more here), but we want to do even more by reducing the amount of plastic in our supply chain as much as possible. This was a big consideration when selecting our new brands and it's so great to have Two Farmers crisps and Freddie's Farm children's snacks on board as challenger brands. Also available is Nuud, 100% plastic-free chewing gum that is also biodegradable and plastic free. We have expanded our non-food range by introducing neat., a range of cleaning products with no single-use plastic thanks to its refillable bottle and plastic-free refills, it also saves on transporting water unnecessarily (the main ingredient in many cleaning products).
Food
One of our company goals is to help fight food waste. Whilst we already have some great brands who do their bit to use surplus fruit and vegetables, we have now added Flawsome! who make juices and drinks from produce that would have otherwise gone to waste.
B Corporation Family
As a proud Certified B Corporation, we have always championed our fellow B Corp suppliers and this year we've added even more: Pip & Nut, Dr Will's, Days Brewing and Flawsome!. We've also brought back some of our favourite brands from our seasonal catalogue: Pukka, Little Soap Co and Hattiers Rum. The movement is growing and we couldn't be happier!
Trends
As well as championing sustainable brands, we are also always watching out for new and up-coming trends and expanding our offering for existing trends that have been growing over the last couple of years. No and low alcohol is still high on the agenda for many people, and we've added Days Brewing, and grown our ready-to-drink selection with &SODA, Served and Canvino. If you're looking for more crisp alternatives can choose between Soffle's, Source of the Earth or Eat Real, all of which are suitable for vegans! Also for vegans, cre&m filled wafer bars from LoveRaw are great impulse confectionery bars.

To explore our full range of new products, click here.
All our new products are available to order now on our website or speak to your Account Manager.