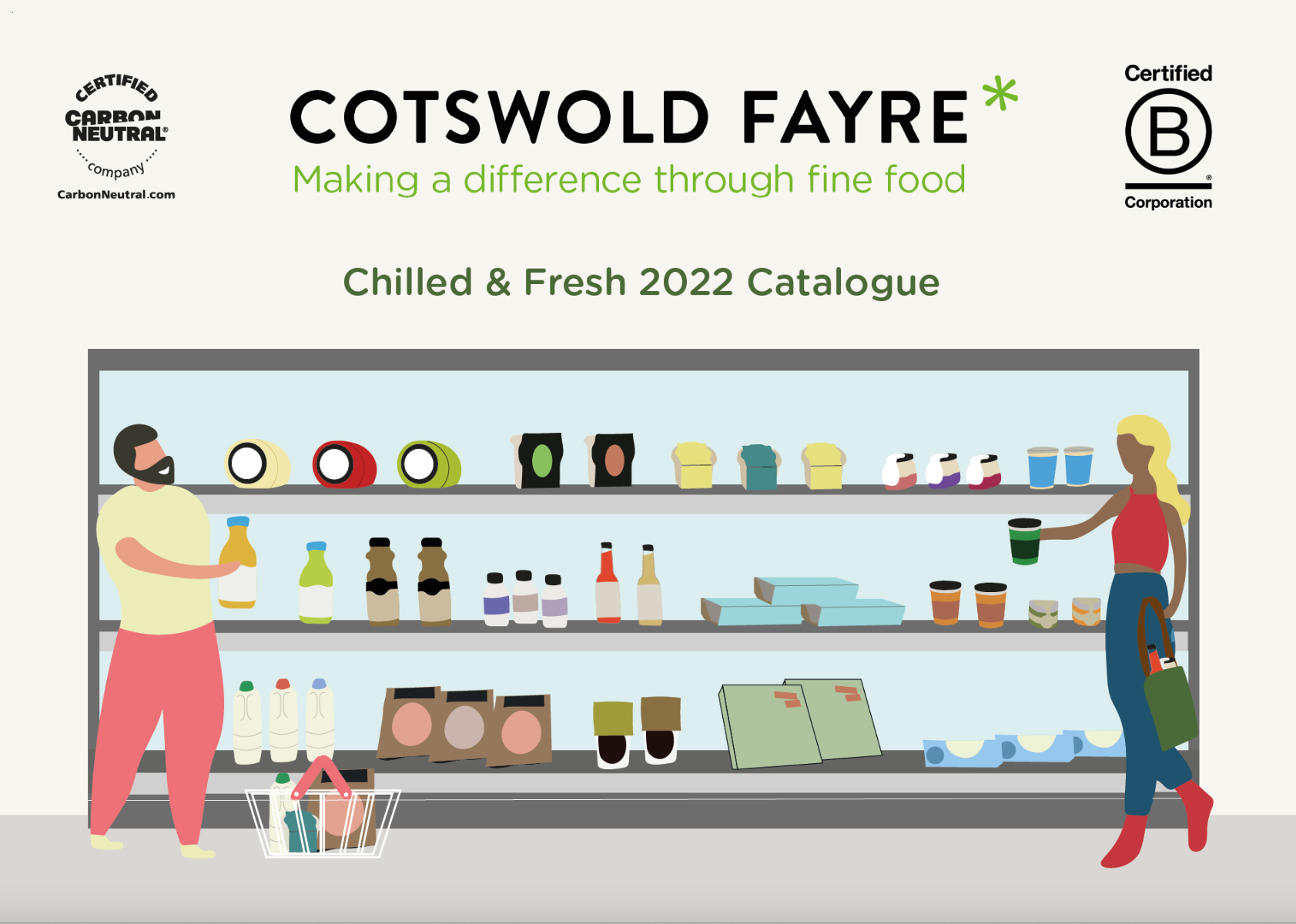 Our new Chilled catalogue is here and it's filled with lines to freshen up your chillers for the New Year. Whether you're looking to expand your vegan and plant-based lines, offer your customers more convenience, diversify your dairy options or add more cured meats to your range, our new launches have got you covered.
We've been gradually expanding our vegan range over the last couple of years, and we have now added a new category for plant-based butter and cheese products alongside our meat and yoghurt alternatives. Kinda Co make cheese products from nuts, they come in block or jar form and can be used in place of regular cheese to top pizza, make cheese toasties or to add to sauces for a cheesy twist. There's also cashew-based butter from Mergulo, designed to be the ultimate staple ingredient for home cooks looking to pursue a vegan lifestyle. We have also expanded our ranges from existing suppliers, adding The Collective's vegan yogurts, even more products from The Coconut Collaborative and chicken style pieces from Squeaky Bean.
Now that life is slowly returning to normal after an unprecedented couple of years, convenient lines will be back in demand. Potato products from Worth Family Farm take the stress out of the kitchen while Dylan's ready meals, side dishes and pizzas come straight from their restaurants menu in north Wales to take dinning at home up a level. There are also new ready meals from The Fresh Fish Shop, scallops from Ramus Seafood, ready to eat broths and risotto from Sloth and new exciting gnocchi flavours from Mamma Emma.
After the success of our dairy launches for Christmas 2021 from Fen Farm Dairy and Sublime, we have added a range of cheeses from The Cheese Merchant covering different styles from all over the country.
For those looking to add some meat options to their chillers, there's great bacon and sausages from Ollie & Lucy's made from higher welfare meat. There are cured meats from Southover Sussex Cured, and salami from Marsh Pig. For those looking for smoked salmon, you can choose from either tail or belly slices from Smokin' Bros.
To top off our new ranges we've got Sangak Flatbreads, Persian inspired, wholemeal, sourdough flatbreads baked in London, and high quality olives and tapenades The Real Olive Co.
With 150 new lines, there is plenty of choice to offer to your customers with great additions to our existing ranges and exciting new categories to explore.

To explore our full range of new products, click here.
All our new products are available to order now on our website or speak to your Account Manager.