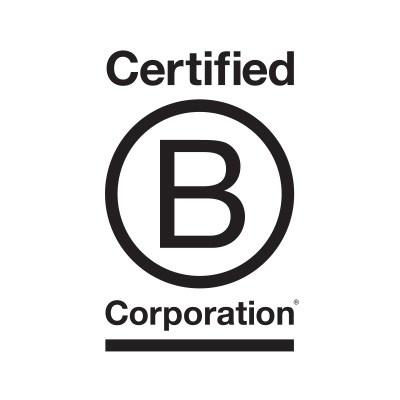 Here at Cotswold Fayre, we are proud to be a certified B-Corporation! This accreditation is increasingly recognised as a label which highlights companies with exceptional environmental and social standards. We use business as a force for good to benefit both people and planet. 

Click here to complete the B Impact Assessment. 
Certifying as a B Corporation goes beyond product- or service-level certification. B Corp Certification is the only certification that measures a company's entire social and environmental performance. The B Impact Assessment evaluates how your company's operations and business model impact your workers, community, environment, and customers. From your supply chain and input materials to your charitable giving and employee benefits, B Corp Certification proves your business is meeting the highest standards of verified performance.

Positive impact is supported by transparency and accountability requirements. B Corp Certification doesn't just prove where your company excels now—it commits you to consider stakeholder impact for the long term by building it into your company's legal structure.

LEAD A MOVEMENT
B Corps set the gold standard for good business and inspire a race to the top, creating performance standards and legal structures being used by thousands of other businesses around the world.
BUILD RELATIONSHIPS
When your company certifies as a B Corporation, you join a community of business leaders who share your belief that business can solve social and environmental problems. Connect online, meet in person at events, or build client and vendor relationships within a powerful community of practice.
ATTRACT TALENT
More and more of the workforce makes decisions about where to work based on the positive impact their work creates and how well an employer treats their team. There's no better way to attract and engage mission-aligned talent than to verify your values with B Corp Certification.
IMPROVING IMPACT
Maintaining B Corp Certification through the B Impact Assessment is a powerful mechanism to help your company set goals for improvement, create more positive social and environmental impact, and track performance over time.
AMPLIFY VOICE
The third-party validation that comes with B Corp Certification helps your company stand out and stand by your mission. The B Corp seal on a product, website, sales materials or business card instantly communicates that a company is a verified leader when it comes to positive impact and empowers individuals to confidently vote with their dollars.
PROTECT MISSION
Make sure your company is built on a solid legal foundation for the long term. The B Corp legal framework helps you protect your mission through capital raises and leadership changes and gives you more flexibility when evaluating potential sale and liquidity options


Cotswold Fayre is Certified Best for the World
[24th September 2015] Cotswold Fayre, has announced that it has achieved the ethical B Corporation Certificate making the fine food distributor one of a few UK companies on the B Corporation's Best for the World List.
The B Corp Certificate is increasingly recognised as a label which highlights companies with exceptional environmental and social standards.
The accreditation has been awarded to the distributor after it has taken a number of steps to prove that its ethical standards voluntarily go above and beyond those by which other companies abide.
Paul Hargreaves, Chief Executive of Cotswold Fayre says: "We are absolutely delighted to be recognised for our endeavours to use our position to help create value for society and solve social and environmental problems.
"We are incredibly pleased with the score that we have been awarded by B Corp and we are also using the results as a means of identifying areas of our ethical practice that we can improve further." 
The fine food distributor was scored highly for its support of local and small suppliers, staff opportunities and for its continued support of the Bala Children's Centre in Kenya.
James Perry, Co-ordinator for the UK Launch of B Corporation says: "We are delighted to welcome Cotswold Fayre to our founding UK B Corp Community. The B Corp movement is a global community of businesses who are using the power of business to solve social and environmental problems. It includes more than 1,300 businesses in 40 countries and over 120 industries. The UK is well placed to help lead this global movement, and companies such as Cotswold Fayre are a great example of a business taking leadership in their field.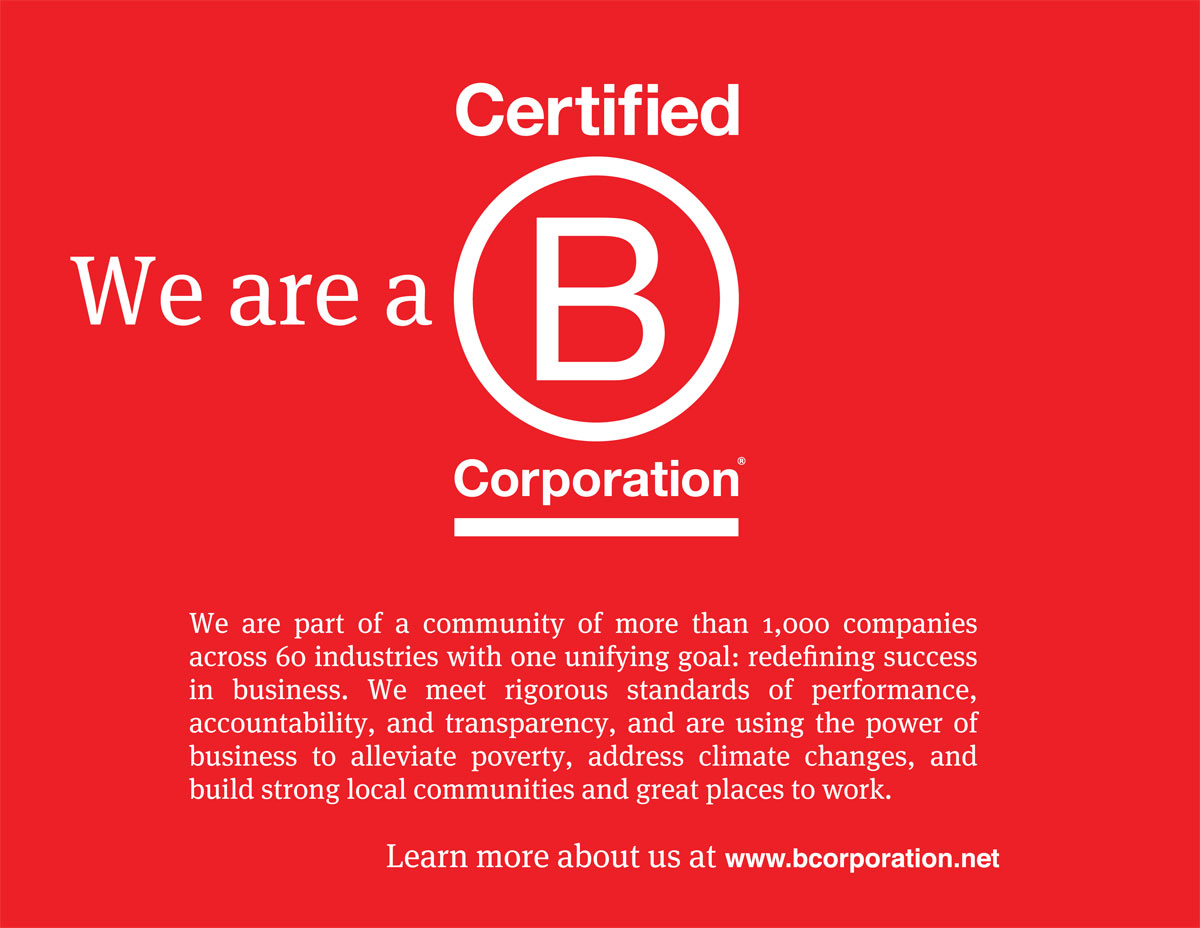 As part of Cotswold Fayre's commitment to improving the lives of its staff, the company has also applied to be ratified by the Living Wage Foundation for its commitment to paying everyone more than the true Living Wage of £7.85 per hour outside London.
To become a B-corp company you have to reach an impact score between 80 and 200 on the impact assessment upon application.
Click here to complete the B Impact Assessment. 
Click here to meet our partner suppliers that are, like us, a certified B-Corporation...