Our Dream
Bala Children's Centre
In 2010 we were looking for a way of giving something back into the world community from our profits and decided upon the Bala Children's Centre as Paul Hargreaves knew some of the trustees and knows that 100% of the money raised in the UK goes to the children in Kenya. Not a penny is kept here for administration costs – this is all done completely free of charge.
We are privileged to be associated with Bala Children's Centre, an orphanage dedicated to changing the lives of young children who have nowhere to go and who are in desperate need of help and support. It has a policy of never turning away a child in need, which means its numbers and needs are ever growing.
Bala Children's Centre are committed to improving the lives of children through education and has schools within its grounds. Cotswold Fayre has sponsored one child for every member of staff, so there are currently 40 children whose education, food and accommodation are paid for.
Paul Hargreaves, managing director of Cotswold Fayre, went back to Kenya recently to implement a number of agricultural projects which have been funded by the money we raised last year at our Summer Ball. These projects, in time, will generate income to cover some of the needs of the children out there and gives the centre a more sustainable future.
Paul Hargreaves said: "I just wanted to thank all of you who supported our ball last year very generously, which has made all this possible. I can't begin to tell you how grateful our friends were in Kenya.
"There is a lot more to be done, but this is a very important start."
Latest Update - November 2015
In Paul's latest visit to Bala, he got to see the bore hole, water tower and pumping station in action, which are now installed thanks to Cotswold Fayre's continued support and donations from events such as this years Supplier Conference. Paul's next goal is a commercial bottling operation, which would be a huge step in creating a sustainable future for the Centre.
The progress made since Paul's last visit has been immense; with the milking cows producing enough milk to earn the Centre a monthly wage, crops growing or grass for the cows to eat in every area, and an electric fence installed to protect crops from intruders.
If you would like to read more about Paul's latest trip to Bala, please click here.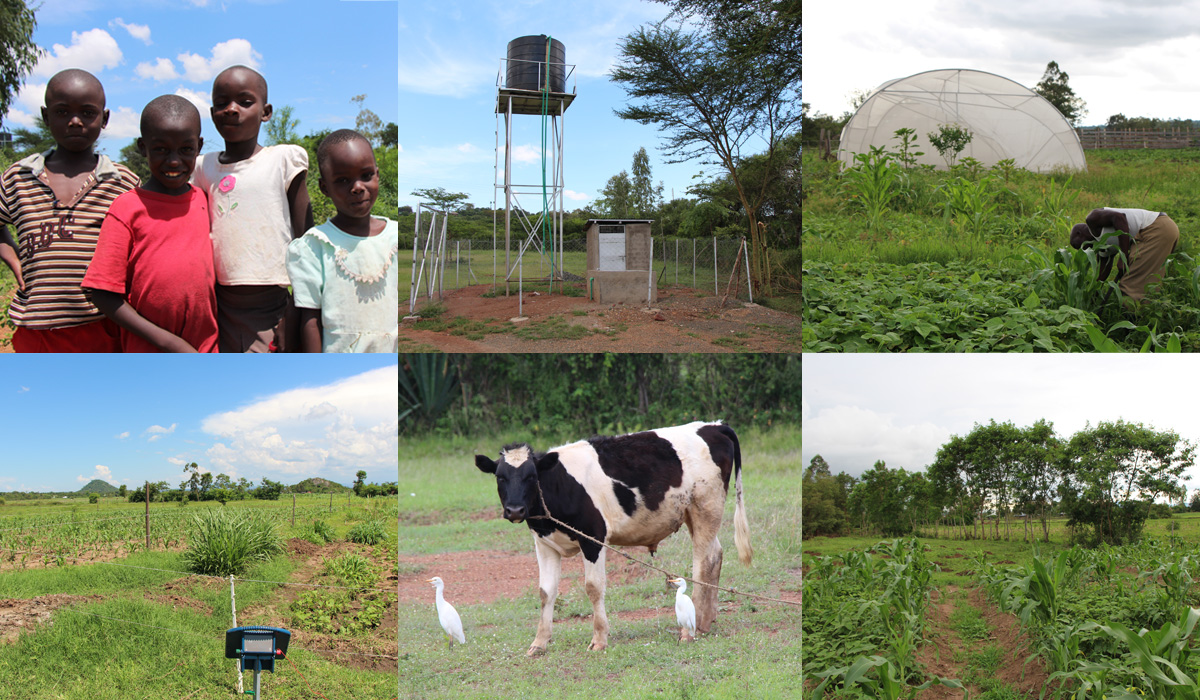 Click here and send us an email if you would like more information on how to make a donation to Bala Children's Centre.