Our Dream
Bala Children's Centre
In 2010 we were looking for a way of giving something back into the world community from our profits and decided upon the Bala Children's Centre as Paul Hargreaves knew some of the trustees and knows that 100% of the money raised in the UK goes to the children in Kenya. Not a penny is kept here for administration costs – this is all done completely free of charge.
We are privileged to be associated with Bala Children's Centre, an orphanage dedicated to changing the lives of young children who have nowhere to go and who are in desperate need of help and support. It has a policy of never turning away a child in need, which means its numbers and needs are ever growing.
Bala Children's Centre are committed to improving the lives of children through education and has schools within its grounds. Cotswold Fayre has sponsored one child for every member of staff, so there are currently 40 children whose education, food and accommodation are paid for.
Paul Hargreaves, managing director of Cotswold Fayre, went back to Kenya recently to implement a number of agricultural projects which have been funded by the money we raised last year at our Summer Ball. These projects, in time, will generate income to cover some of the needs of the children out there and gives the centre a more sustainable future.
Paul Hargreaves said: "I just wanted to thank all of you who supported our ball last year very generously, which has made all this possible. I can't begin to tell you how grateful our friends were in Kenya.
"There is a lot more to be done, but this is a very important start."
Latest Update - June 2018
This year, we are aiming to raise over £25k for the Bala Children's Centre in Kenya, at the Speciality Food Charity Ball.
Initially, our target was to raise up to £20k to build more classrooms for the primary school but following recent news, we have decided to turn our attention to the local community and raise the target, due to the flash floods in the area of Homa Bay, where the Children's Centre is situated.
We have been saddened to hear that the floods have damaged and even swept away the homes of the children that attend the schools. The community need an urgent relief effort, firstly to purchase food, medication, tents, mosquito nets etc and secondly to rebuild their lives and homes once the floods subside. We would like to use all of the money we raise towards the relief effort as well as begin building at least one new classroom.
We would like to use all of the money we raise towards the relief effort as well as begin building at least one new classroom. Anything you can do to help is greatly appreciated, thank you.
https://www.justgiving.com/fundraising/cotswold-fayre-bala Update - February 2018
Paul visited Bala again in February this year with Jim, who works for the Daioni Farm in South Wales, Alistair from Cohesion Digital (Cotswold Fayre's web designers) and his two children: Jan & Michaela. This time it was pleasing to see that the first new primary school classroom was nearly complete. If you remember the local government had been threatening to close the primary school unless we started a building programme to re-build the entire school, whose original classrooms are in a terrible state of repair.
Although the schools and their academic results have been making good progress, the farm is still struggling. Much time on the trip was working out the way forward with the farm, and Jim stayed over a week longer than the rest of us to continue working there.
As always, on a trip like this, there is a much pleasure in seeing the reaction of the team to what they see, as seeing progress in the project itself. No-one comes here and remains the same. Seeing poverty at this level can only make all of us realise how privileged and blessed we are to live in the way that we do and may well change how we live in the future.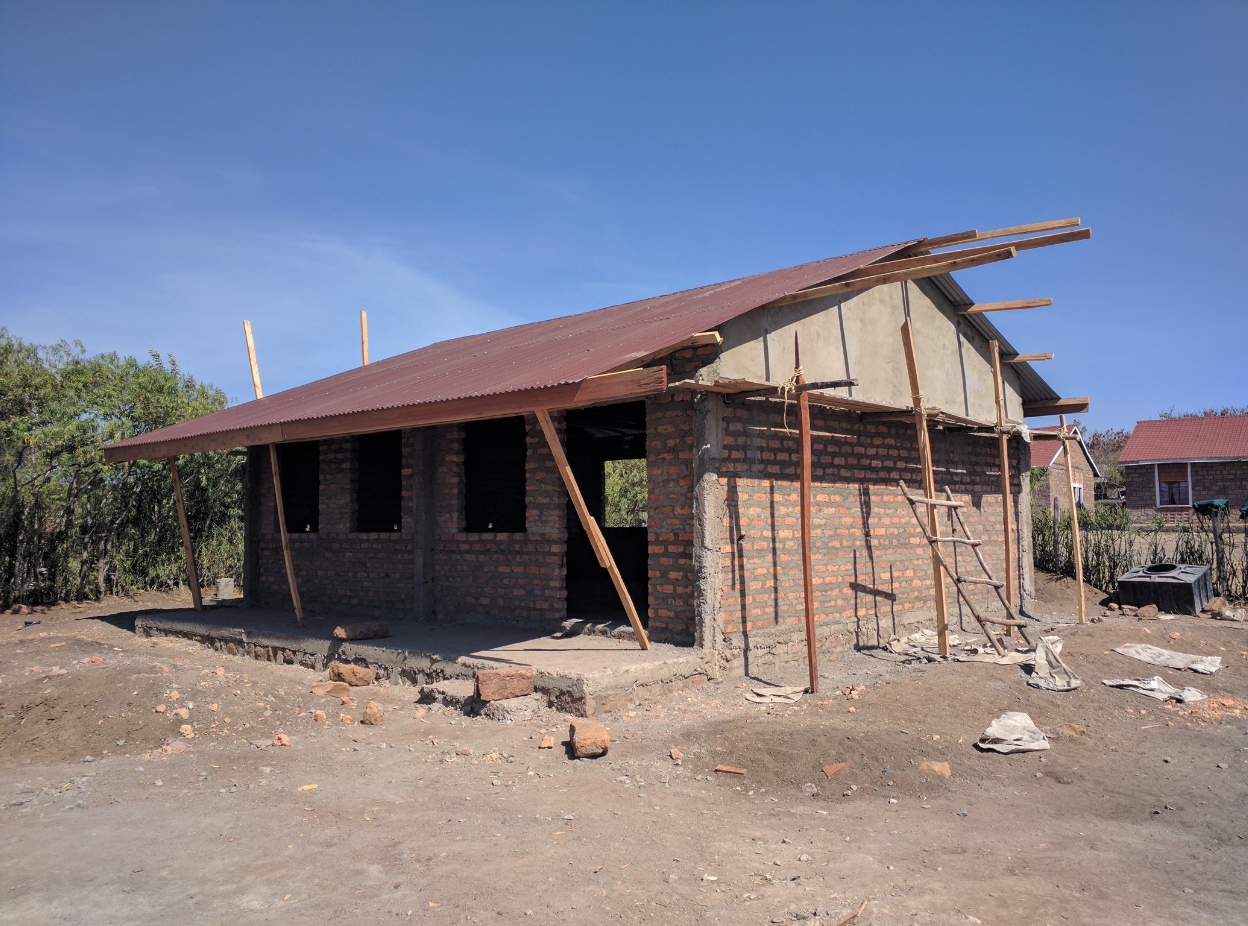 Update - April 2017
In Pauls most recent trip to Bala he met with the new Centre Manager, Vincent, who seems to be a good manager and has a lovely way with children. He also has experience in similar projects, so has the experience needed to help us at Bala.
Generally, the centre is going well. The schools had had very good results at the end of last year – the best results ever. There seemed to be a good sense of unity and both schools have good and committed teams. However, the schools are both falling down and are in danger of being closed down by the authorities due to buildings that aren't fit for purpose. It costs only £6k for a new classroom and we urgently need money to start building to show the authorities that progress is being made so they don't shut us down.
Unfortunately, the farm was less encouraging on this visit. Although, there is a good herd of cows, drought and Tsese fly have had an impact on their development. Some of the proceeds from the Cotswold Fayre ball have gone to provide all food and nutrients for the next three months to enable the herd's weight and health to be improved.
Update - April 2016
Dorian and Maura Ferdinando have recently come back from a very encouraging visit with Bill and Lesley Anderson to the Bala Children's Centre in February. Bill and Lesley have been sponsoring Mildred Auma for a number of years.
The children all looked healthy and happy. Bill and Lesley had brought clothes and shoes out with them, which were given to those in most need. Nearly all the children (and teachers and guards) received at least one pair of pants! We were also able to help two children (one being Mildred) who were unable to take up their places at secondary school because of a lack of funds.
Every other year, Cotswold Fayre hosts a ball to raise money for Bala Children's Centre. At the first two events in 2012 and 2014, around £25,000 was raised each time, which have funded a dairy and agricultural farm and a water project, and are now contributing to the running costs of the orphanage and two schools in this aids-ravaged and poor area of Kenya.
Update - November 2015
In Paul's latest visit to Bala, he got to see the bore hole, water tower and pumping station in action, which are now installed thanks to Cotswold Fayre's continued support and donations from events such as this years Supplier Conference. Paul's next goal is a commercial bottling operation, which would be a huge step in creating a sustainable future for the Centre.
The progress made since Paul's last visit has been immense; with the milking cows producing enough milk to earn the Centre a monthly wage, crops growing or grass for the cows to eat in every area, and an electric fence installed to protect crops from intruders.
If you would like to read more about Paul's latest trip to Bala, please click here.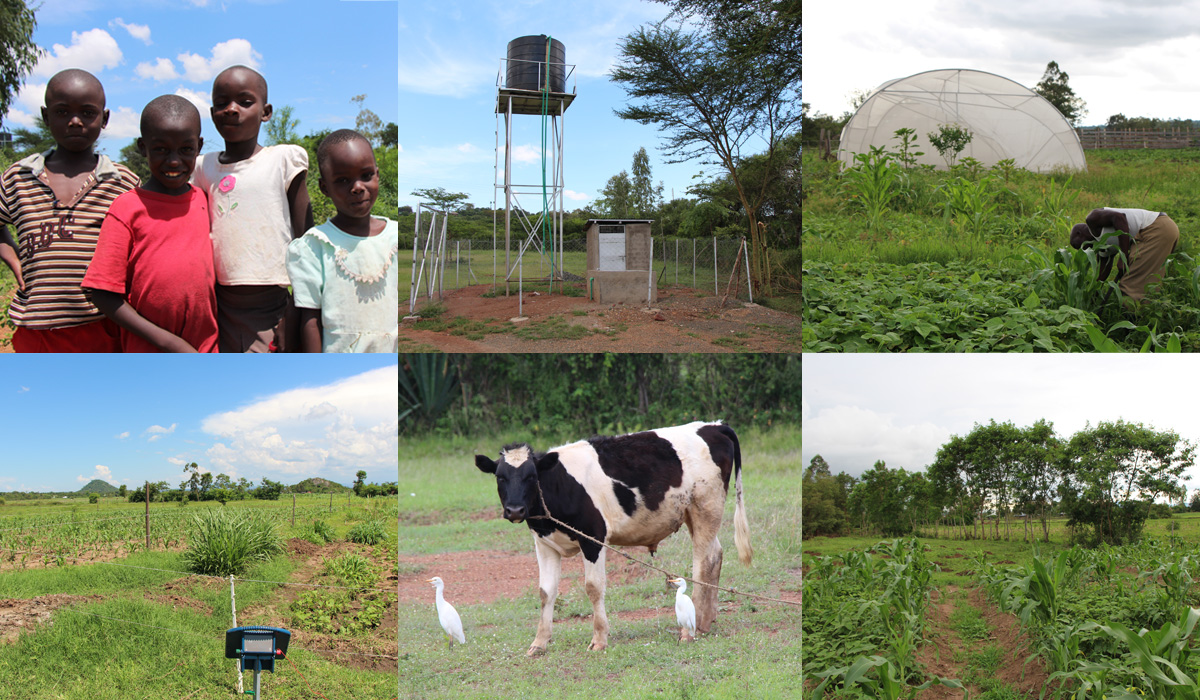 Click here and send us an email if you would like more information on how to make a donation to Bala Children's Centre.