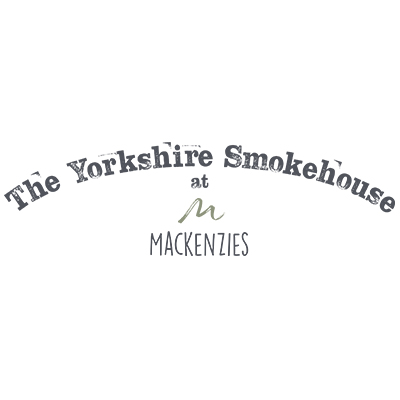 The Yorkshire Smokehouse
The Yorkshire Smokehouse set out to produce a range of smoked meat at Mackenzies Farmshop.
Set amidst the beautiful Blubberhouses Moor lies The Yorkshire Smokehouse, a family business creating superb smoked and cured foods.
Based at Mackenzies Farmshop, they use traditional methods of curing and smoking, burning only pure oak chips to ensure the best natural flavours. They pride themselves on producing outstanding oak smoked foods, free from artificial colours and flavourings.

Their launch to fame began by presenting a sample of their superb oak smoked Scottish salmon to the prestigious Fortnum and Mason's department store in London. Mackenzies won their hearts and from that date many years ago, they have grown from strength to strength, to now producing and supplying some of the finest smoked products in the country.

Why stock The Yorkshire Smokehouse?
Smoked at our artisan smokehouse in Yorkshire
We use traditional methods
Free from artificial colours and flavourings