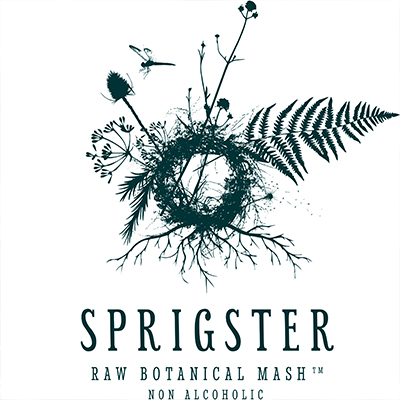 Sprigster
100% natural garden-inspired recipes with provenance
Sprigster Drinks bottle the vibrant flavours of a country garden through unique recipes developed at the acclaimed restaurant, Pythouse Kitchen Garden, Tisbury, England. Sprigster's flavour combinations are rooted in this three-acre kitchen garden, where a regenerative approach to food production drives the crafting of sustainable drinks with provenance.
The creators of the award-winning Sprigster Shrub-Infusions are gardeners who love to cook and cooks who love to garden. Their infusions are made with a slow-cooked grain vinegar mash of Hops, Fennel Seeds, Ginger and Rhubarb, blended with an Apple reduction and local spring water. Their non-alcoholic recipes promote the character and health benefits of the whole fruits and botanicals in the drinks by remaining 100% natural, with zero additional sugar, glycerine or flavours.
These are cheerful, dry, tangy concoctions with notes of roast malt and sun-drenched orchard fruits. Sprigster Liquor is designed to be mixed, mashed and muddled as a hero ingredient or modifier in non-alcoholic and alcoholic cocktails, whilst Sprigster Fizz can be enjoyed straight from the fridge.
Why Stock Sprigster?
100% natural
No added sugar, glycerine or glucose syrup
No artificial flavours or colours
Sustainably produced recipes
Fantastic provenance
Friendly team offering great support to their stockists
What People Say
"Sprigster is another welcome addition to the non-alcoholic sector. Hops are a main flavour and it majors on the savoury and herbaceous." - THE TELEGRAPH
"Created by the team behind the popular Pythouse Kitchen Garden in Wiltshire, Sprigster offers a delicious dry alternative to a gin and tonic or an alcoholic aperitif." - FORBES
"Inspired by the seasonal and homegrown produce grown within a centuries-old walled garden, Sprigster and its unique blend of ingredients perfectly encapsulate the joys of an English country garden." - SHEERLUXE