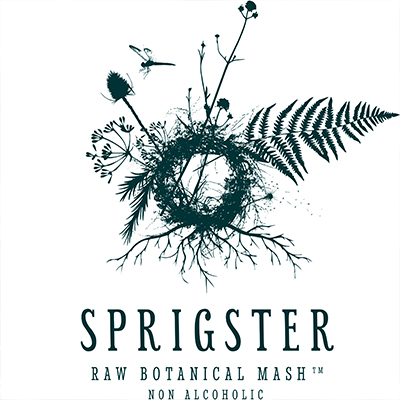 Sprigster
Sprigster is a non-alcoholic botanical spirit.
Attributes
Ambient
South West
New brand
Sprigster produce sophisticated, non-alcoholic alternative to a Gin and Tonic or alcoholic aperitif. Concocted by the gardeners, cooks and epicureans of Kitchen Garden Co, using fine fruits and sprigs of scented greenery from their Victorian walled garden. These carefully selected botanicals give Sprigster the refined herbaceous tannins that set it apart from other non-alcoholic drinks. The drinks aren't fermented or distilled, instead they allow the raw mash to infuse gently for three weeks so that a complex flavour profile emerges.
'Sprigster & Tonic' Pour 40ml Sprigster over plenty of ice, add 200ml tonic (or soda for a much dryer drink) and garnish with the season's fruit and a sprig of something from the garden.
'Kitchen Garden Spritz' Pour 40ml Sprigster, 25ml Aperol, 40ml Vodka, 20ml lime juice into a shaker, add a dash of rhubarb bitters and shake hard. Strain over rocks, top up with soda water and garnish with a seasonal flourish.
With wild hops for dryness, rhubarb for tang, ginger for heat and fennel seeds for a subtle hint of anise, this carefully selected combination of botanicals gives Sprigster its unique herbaceous tannins. The result is a naturally aromatic drink with a myriad of uses.Sprigster is the ideal gin or vodka alternative but can also be used as a unique hot, cold or spritz style cocktail ingredient.
Why stock Sprigster?
Tasty non-alcoholic alternative
Contains garden goodness
Vegan friendly
No added sugar
No artificial flavours or colours