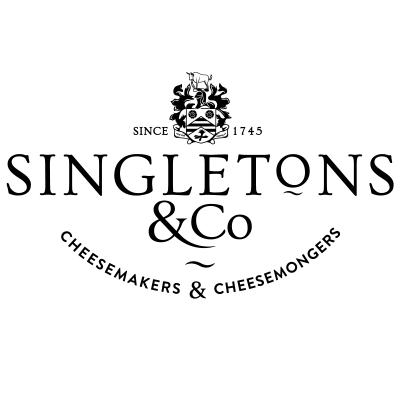 Singletons & Co
Singletons & Co have been making cheese in their family dairy since 1934.
Based in the rolling hills of Lancashire, their rich history in handcrafted cheesemaking means there is not much they do not know about creating, crafting, sourcing and selecting some of the finest cheeses the UK has to offer. They are proud to use techniques and recipes passed down through the Singleton family over decades.
Why stock Singleton's Cheese?
Made using local milk as well as regional partners
Inherited expertise and craftsmanship through generations
Award winning cheeses