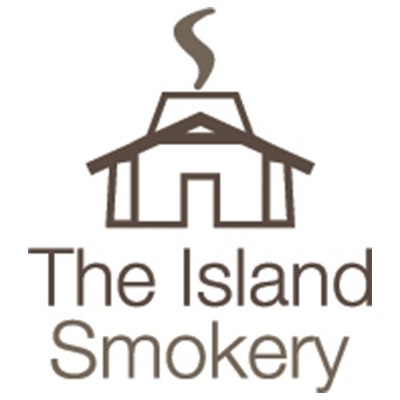 Orkney Cheddar
A range of smoked cheddars, flavoured cheddars and also Orkney butter, produced locally from milk from Orkney cows.
The Island Smokery is based in Stromness on the Orkney Islands and specialises in smoking Orkney mature cheddar using a blend of woods to create a unique flavour from the islands. We use all the waste ash wood from a master craftsman who makes celtic drums and blend this with oak barrel wood another waste product from the whisky industry.
We are lucky enough to have a premium award winning mature cheddar from the Orkney Cheese Company which we smoke for different lengths of time – a single or 'light' smoked cheddar which has been smoked for 4 hours, a triple or 'dark' smoked cheddar, smoked for 12 hours. Our double or 'medium' smoked cheddar is a red mature cheddar smoked for 8 hours. All have their own special qualities,
We've won many awards for our smoked cheddar over the years, including Gold and Silver at the Royal Highland Show, Silver and Bronze at the World Cheese Awards and in 2014 The Island Smokery was shortlisted for the Business Growth Award at the Highland and Islands Food and Drink Awards.
A few years ago we added smoked garlic to our range, and more recently, smoked garlic aioli and our one and only unsmoked product, Orkney butter. Our butter won best dairy product at the Speciality Food Show in Glasgow and best new Orkney product this year at the Orkney Food and Drink Awards.
To the cheese range, we've added some flavoured cheddars: Red Onion, Sweet Chilli, Garlic Cracked Black pepper, Ploughmans Pickle, Dark Island, Cranberry and at this time of year Christmas Spice.
We supply the cheddars in retail packs 225g, or catering blocks ranging from 500g to 2.5kg. smoked garlic aioli and flavoured cheeses are all supplied in 150g packs and our garlic in boxes of 2.