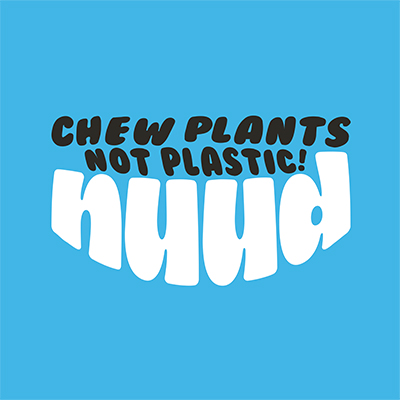 Nuud
Nuud make plastic-free chewing gum.
Did you know regular chewing gum contains as much single-use plastic per piece as a drinking straw, is stuck to 95% pavements and even when disposed of responsibly ends up in landfill and water systems contributing to the global plastic waste issue?
Nuud is the new plastic free, plant based, biodegradable and naturally sugar free chewing gum, as seen on BBC Dragons' Den 2021. Instead of plastic, they use a sustainably harvested tree sap and only plant based ingredients ensuring our gum is compostable and biodegradable!
Nuud is available in three mouthwateringly refreshing natural flavours: Peppermint, Spearmint and super cool Menthol & Eucalyptus!
Why stock Nuud?
Did you know regular chewing gum contains as much single-use plastic per piece as a drinking straw!

Nuud is the new plastic free, plant based, biodegradable and naturally sugar free chewing gum range

As seen on BBC Dragons' Den 2021