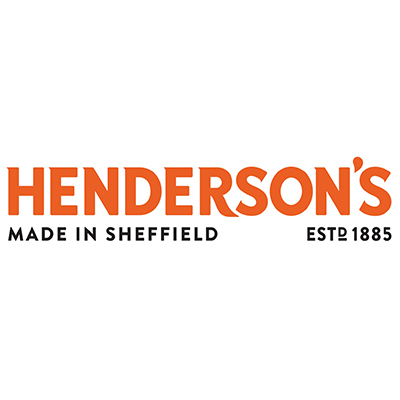 Henderson's
Henderson's Relish is a condiment perfect for adding to pies, cheese on toast and more.
Henderson's Relish is a spicy table sauce and ingredient that is made without anchovies and suitable for Vegans. It is similar to Worcester Sauce, but loads tastier! A secret blend of tamarinds, cayenne peppers, vinegar, garlic and cloves adds a unique spicy flavour to any meal. Henderson's Relish can be splashed on to food, such as pies, stews, chips, bolognese and the staple cheese on toast!
First made in 1885 by chemist Henry Henderson at Broad Lane in Sheffield, it was kept in a barrel and customers had to bring their own bottles to be filled. By 1899 Henry was bottling Relish himself, and by 1910 had made enough money to retire. The business was sold to Shaws of Huddersfield, and in 1940 Charles Hinksman purchased the company from his father-in-law George Shaw, and the business remains in the hands of his descendants. Henderson's has been in uninterrupted production in Sheffield since the beginning, and today is available nationwide.
Fast forward to more than 130 years later, Henderson's are still a family business, and are still blending in Sheffield to a secret recipe, known to only three family members.
Why stock Henderson's Relish?
Versatile addition to any meal
Vegan and Vegetarian friendly
Gluten Free
https://www.hendersonsrelish.com/recipes/