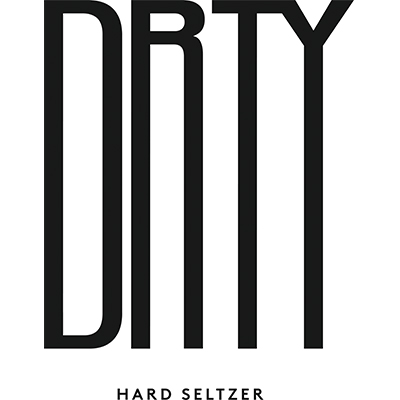 DRTY Drinks Ltd
DRTY Drinks are a range of Hard Seltzers.
DRTY Drinks is a rebellious, British Hard Seltzer brand founded by friends Oli and Matija in South London. DRTY was launched in 2019 after Oli tasted Hard Seltzer on a trip to the US. He felt there was an opportunity to develop a UK expression, with a fuller flavour and more rebellious brand personality.
Since then DRTY has taken Europe by storm and is now stocked in over 1000 outlets across the continent including Whole Foods, Ocado and The Metropolitan Pub Company. The brand has 15,000 social media followers and has featured across the mainstream press including on Channel 4's Sunday Brunch, The Daily Mail, The Guardian, The Sun, The Times and GQ." DRTY Hard Seltzer's are all 4% ABV, zero Carbs and full flavoured.
They blend fermented fruits, sparkling water and natural flavours for a refreshing alcoholic beverage at only 90 calories. Fermented fruits give DRTY its boozy base. They use fruits with 100% fermentable sugar profile. This ensures no residual sugars and no carbs are left after the fermentation process. No carbs before Marbs. It's non-negotiable.
For the seltzer part they use Austrian spring water. Its fizzy. Its bubbly. Its fresh. Then natural flavours are added for a juicy, tropical, taste sensation.Fancy something more zingy and zesty? Try DRTY White Citrus, made with Grapefruit and Lime.Sweet & fruity more your thing? Try DRTY Raspberry Rosé. Juicy, Tropical kinda vibe? Mango Passion is the one for you.
Why stock DRTY Drinks?
Tasty non-alcohol alternative
Natural fruit flavours
Sugar and carb free