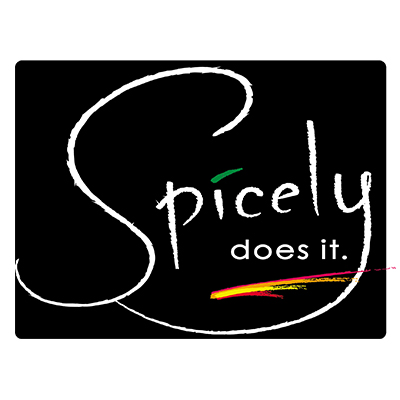 Spicely Does It
A range of make your own meat kits, perfect for the gifting market, produced in the Peak District.
We are based in the UK, nestled in the rolling hills of the Peak District. We are constantly on an obsessive mission to ignite enthusiasm, curiosity and excitement in home kitchens.
We've spent many a year experimenting in our own kitchen, with a table full of fine herbs and spices – concocting mixes and inventing quirky concepts to allow people to step into a truly unique culinary world.
We've made sure that every kit has all the innovative tools inside to 'Make Your Own', using simple, fun and faff free processes. The experience can be squeezed easily into busy lives, heads and homes and each one guarantees a taste-bud explosion of delicious flavours!
Our Spicely Does It 'Make Your Own' kits have been a fantastic success in the gifting market. We have created our top-quality blends and designed our colourful packaging with that firmly in our minds. Our kits have proven to be popular for the 'hard to buy fors', the avid fans of everything artisan, the enthusiastic foodies and the lovers of unusual… and we all have some of those in our lives!