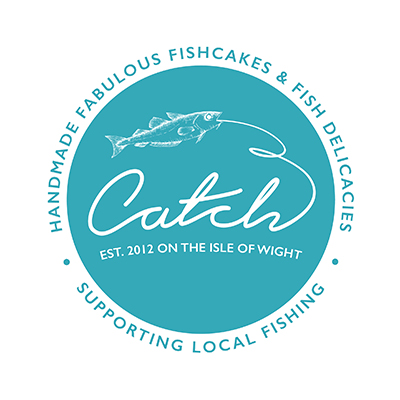 Catch
Quality, award winning, artisan fishcakes, Omega 3 the tasty way. Made from sustainably sourced produce.
Catch founder, Hayley Elston began making fishcakes on the Isle of Wight in 2012, to help local fishermen have the confidence to sell everything they caught.
Quickly the fishcakes she made were snapped up by customers at local Farmers' Markets. People really liked them - traceable fish supporting a local dwindling industry and handmade.
Since then the business has developed new flavours, working with seasonal and sustainable fish and we are now delighted to offer to the retail market and catering trade our fabulous, award winning fishcakes.