Membury-based Walker Logistics win top industry award (10/07/2017)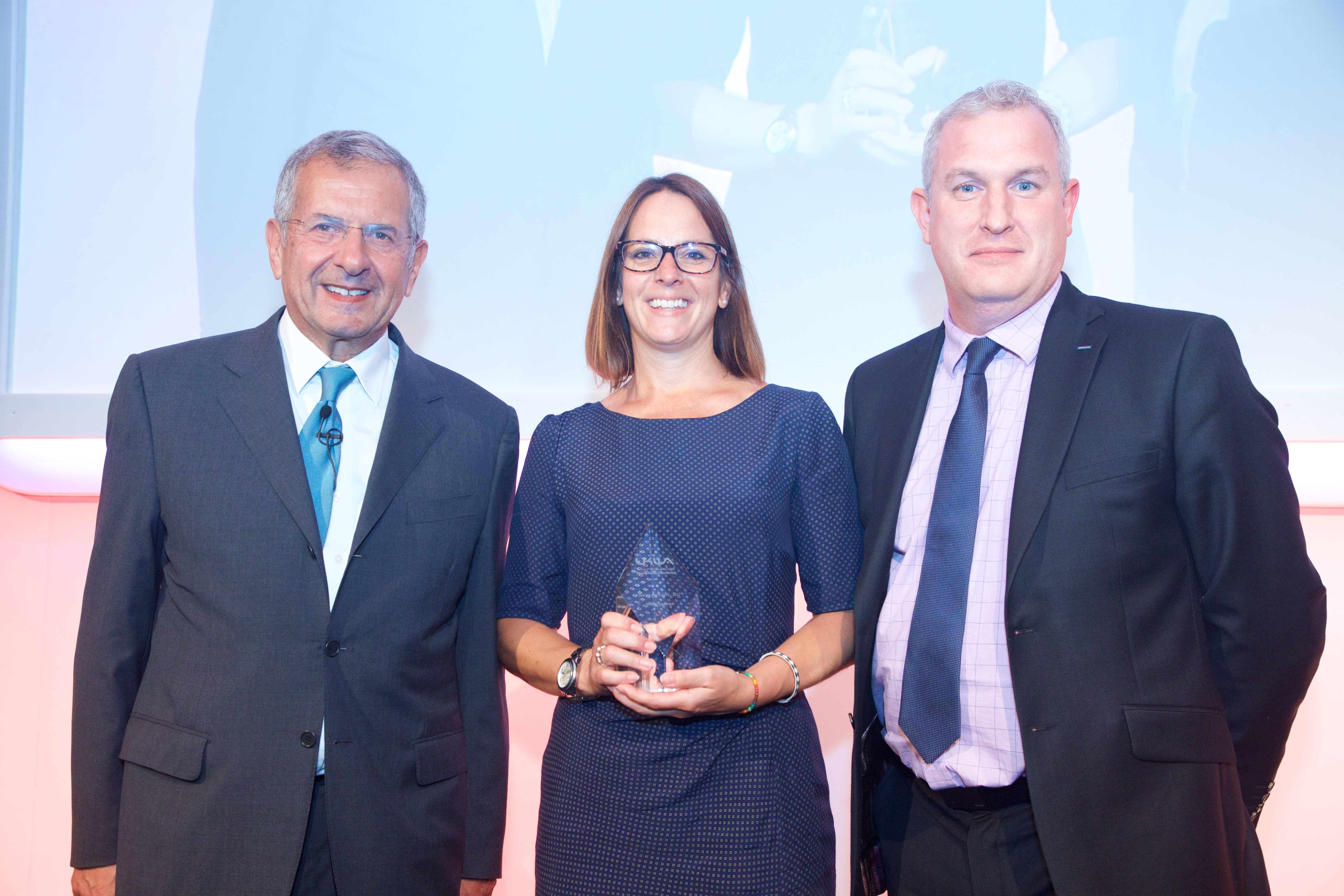 Membury-based logistics services company, Walker Logistics, has been recognised for the environmentally friendly way that it operates its business.
The company was announced as the winner of the Environment Award in a national competition organised by the United Kingdom Warehousing Association (UKWA) – the leading trade body for the UK's logistics industry.
The Award is presented to the logistics business that 'demonstrates the most significant and successful application of green processes, procedures or monitoring' throughout the year.
The UKWA's judges were impressed by a number of green initiatives undertaken by Walker, which include dramatically cutting the amount of waste packaging generated by its clients' supply chains by turning in-bound transit packaging waste into protective material that is then used to protect outgoing orders.
Walker's general manager , Jo Denton, collected the sought-after trophy on behalf of the company at a glittering ceremony attended by over 500 professionals from the UK logistics industry at London's Dorchester Hotel in July.
Jo Denton commented: "Environmental commitments are an integral part of Walker Logistics' day-to-day activities and in the past 12 months we have undertaken a number of 'green' initiatives that demonstrate our ongoing commitment to the environment.
"For example, we have switched to energy efficient lighting, reduced heating oil and transport fuel consumption and halved the amount of waste material we send to landfill."
William Walker, Walker Logistics' sales director, commented: "We are delighted and honored to receive this national accolade from the leading trade association in our industry.
"The United Kingdom Warehousing Association's Awards are established symbols of achievement in the logistics sector that reward outstanding performance and professionalism and this recognition means a lot to everyone at Walker Logistics."
Sam is logistics industry's Young Employee of the Year (25/07/2018)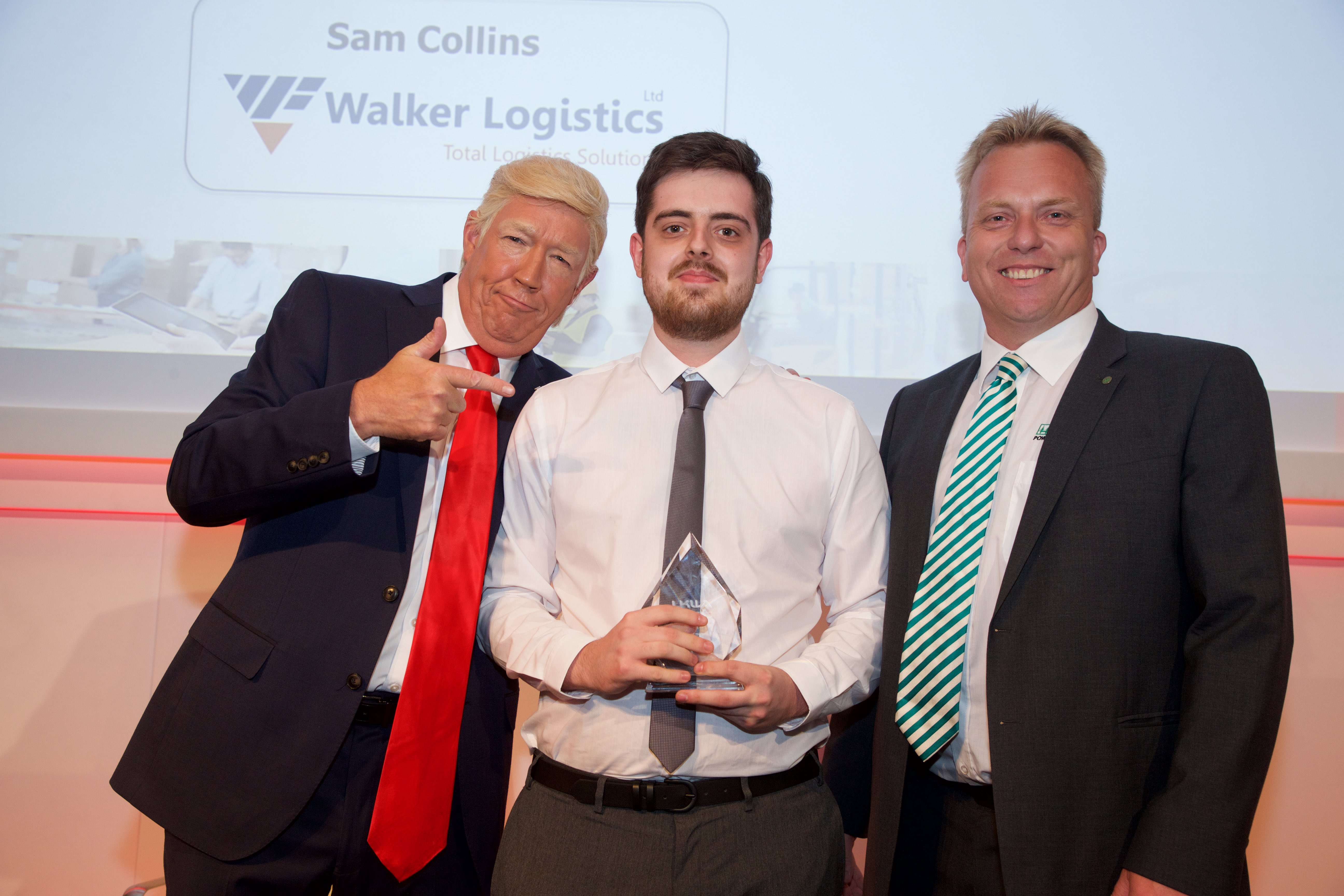 22 year-old Sam Collins has been named Young Employee of the Year in a national awards programme that recognises excellence in the UK logistics industry.
Sam, who works for Lambourn Woodlands-based Walker Logistics, collected the trophy in front of nearly 500 industry executives at a ceremony held at London's Dorchester Hotel on July 4th.
William Walker, sales director of Walker Logistics, commented: "The award judges were looking for a young employee who clearly demonstrates sound personal attributes and a high level of competency, combined with an enthusiasm for logistics and clear potential for the future.
"Sam is a very pleasant and likable person who is highly thought of by everyone at Walker Logistics and we are all absolutely thrilled that he has received this prestigious commendation."
Since joining Walker Logistics at the age of 18, Sam has become a qualified forklift truck operator and recently completed an NVQ Level 2 in warehousing and logistics. He has already enjoyed two promotions at Walker and is expected to make further progress within the company soon.
Sam Collins said: "Waiting for the award winner to be announced was nerve-wracking but I was elated when I heard my name read out! Walker is a great company to work for and logistics is an extremely vibrant environment. I believe I can have a long and successful career in the sector."
The awards event was organised by the United Kingdom Warehousing Association – the leading trade body for the logistics industry.
Read more on their website: http://ow.ly/LVrs30ldqDm