What is UnpackagedAT? 
We've partnered with Unpackaged to create a unique refill system that includes purpose-built units and full service. We've designed a fool-proof system that will look great in any store that will enable you to sell unpackaged items and help reduce the amount of plastic packaging both in your store and your customers homes.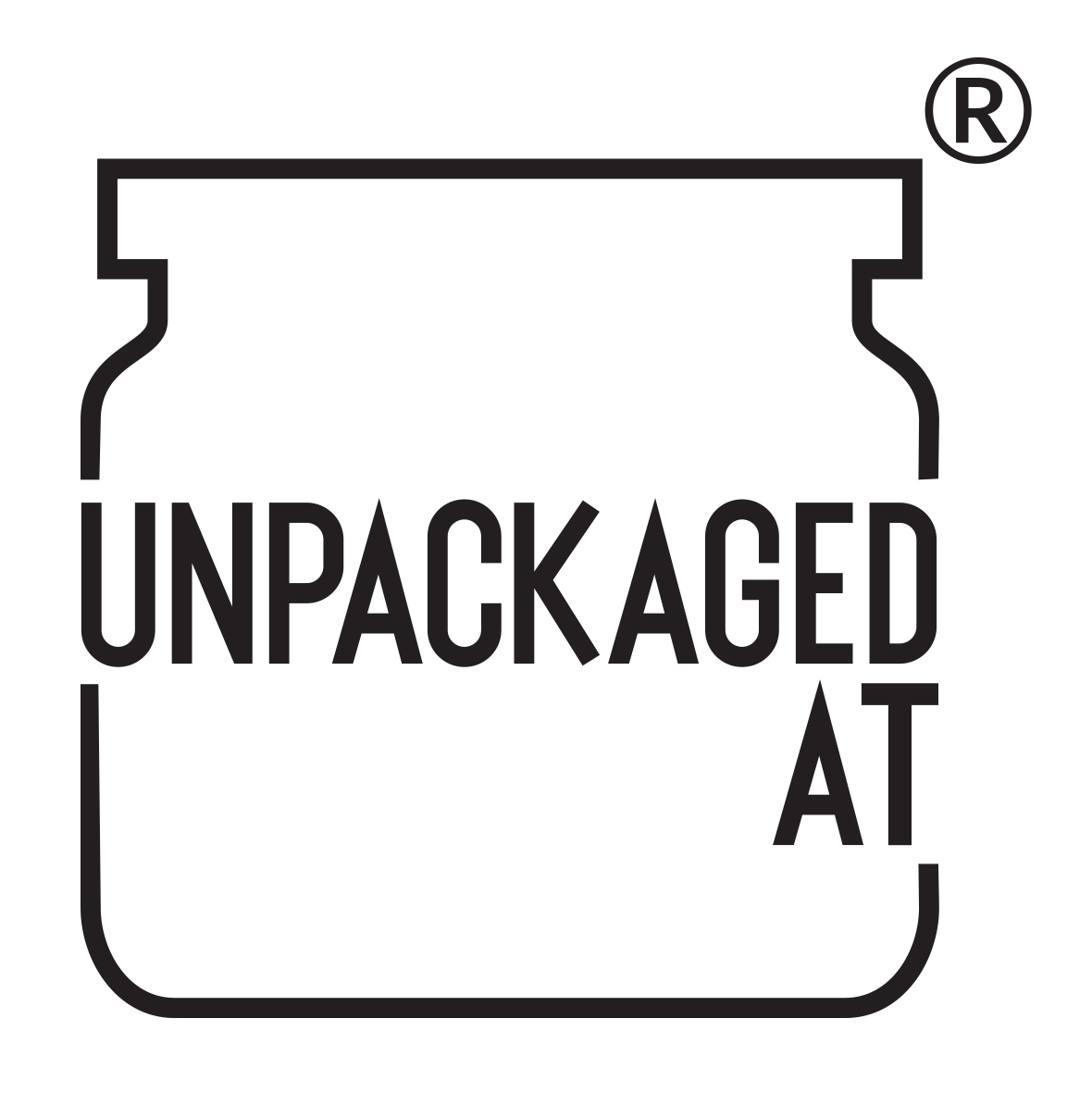 How refilling works?
BRING - Your customers bring their containers into your store (if they forget, they can use a paper bag)
ZERO - They weigh the container when it's empty and attach a container weight label
FILL - They fill it up from one of the dispensers (each product needs to go in its own container)
WEIGH - They come back to the scale to re-weigh it (the scale deducts the weight of the container)
LABEL - The scale dispenses a product barcode, which is attached to the container
PAY - The customer takes their items to the till - just as they do with any pre-pack product
Product range
We have been working hard to source a fully comprehensive list of products that will suit any store type. From cereals, grains, pulses and pasta, to nuts, seeds, dried fruit and snacking lines. We have been working with some of our existing suppliers to bring you some of your favourite lines, as well as working with specialist producers to bring you high quality goods.
View the entire product range here.
COVID-19 
With the difficulties that COVID-19 has brought the retail sector it is understandably a big concern for retailers wanting to introduce a refill system.
Many retailers have still been able to offer Unpackaged throughout the pandemic without any issues and some have even seen growth in this area thanks to the rise of scratch cooking, meaning that customers are looking for more ingredients to add to their baskets.
Our partnership means that we offer a full packaging including training and a full operational handbook to help you put the right cleaning schedules in place.
We'll continue to monitor the situation, ensure we understand the latest scientific evidence, and issue regular guidance to keep you up to date with the latest rules and best practice, as well as insights into shopper trends.
Testimonials
UnpackagedAT has been tried and tested in stores across the country and it has been a positive process for all. Here are just a couple of testimonials from our customers:
 

"We added UnpackagedAT into our farm shop 2 years ago as a way to reduce plastic packaging. The training was very helpful in getting us off to a solid start, and we haven't looked back since.

Sales continue to grow and grow (even during the recent pandemic) and we've attracted new customers interested in sustainability, especially young families.

Packaging-free has been so popular for us, we've since broadened our offer to include nut butter and fresh juices, and are considering cleaning products too."

Pam Langridge

Owner, Rushfields Farm Shop

 

"Reducing the use of plastic in the Farm Shop is very important to us. The display has enabled us to swap previously packaged goods into a loose format, saving shelf space, waste and of course packaging.

We have seen volume sales of all products increase as customers buy more frequently, choosing whatever weight they require rather than risk wastage at home with a pre determined pack."

Oliver Stubbins

General Manager Welbeck Farm Shop
---
Contact info
To find out more about bringing UnpackagedAT into your business, please contact your Cotswold Fayre account manager or call the office on +44 (0)3452 606060.