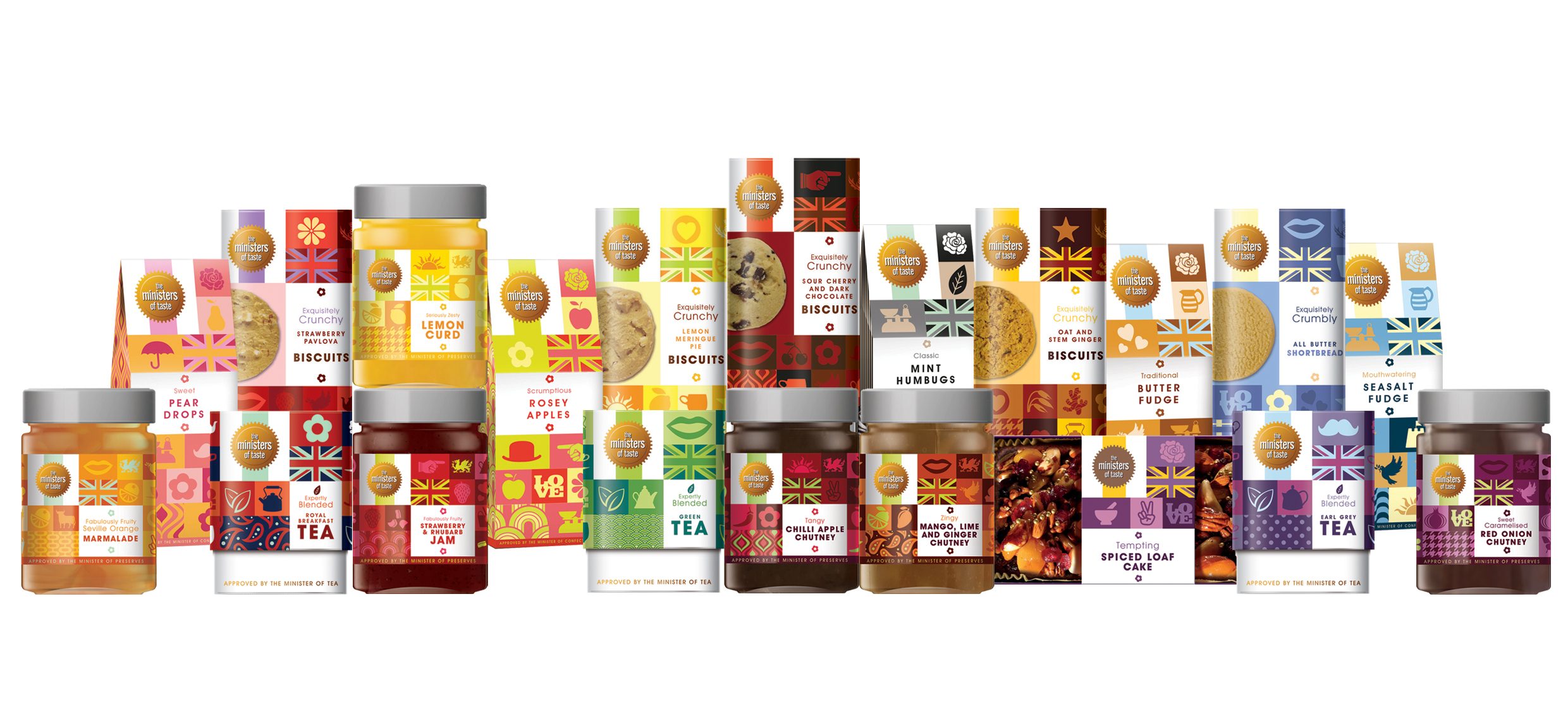 Here at Cotswold Fayre we are launching a new heritage inspired range of products under the brand Ministers of Taste, for retailers looking for traditional food gifts with a modern twist.
The Ministers of Taste range includes some of the nation's best-known and well-loved food and drink gifting products including biscuits, preserves, chutney, teas, confectionery and cake.
The brand has been created to bring something new to the food gifting market where traditional products are often depicted as old-fashioned and dated rather than as more modern day classics.
Paul Hargreaves, chief executive at fine food distributor Cotswold Fayre, and instigator (and Prime Minister) behind the new brand believes that the market is ready for something new.
"Following repeated overseas requests for something that was quintessentially British but a little bit different from the norm, we decided to create our own range," says Paul.
"As our plans evolved, we realised that the Ministers of Taste would also work in the UK market too."
The Ministers of Taste's colourful eye-catching packaging, is inspired by iconic visual statements from recent decades with a clear nod to the sixties and its importance in the nation's culture.
"We wanted the range to instantly belong to the UK, but with a contemporary rather than old-fashioned feel, with modern packaging formats and vibrant colours," continues Paul.
All products are manufactured in the UK, with all of the packaging, where possible, being consciously fully biodegradable or recyclable – including the plastic film and biscuit trays where facilities permit.
The range is available to pre-order from May 10 2018 for a September 2018 delivery date.
About Ministers of Taste
Imagine a Ministerial Cabinet dedicated to act as custodians for some of the nation's favourite heritage treats. Wouldn't that be marvellous? Well, Ministers of Taste are just that. Bringing you some of the UK's most loved products sourced from the four corners of the nation.
Biscuit Tubes: All Butter Shortbread, Lemon Meringue Pie, Strawberry Pavlova, Sour Cherry & Dark Chocolate, Oat & Stem Ginger
Preserves: Strawberry & Rhubarb Jam, Seville Orange Marmalade, Lemon Curd
Chutneys: Hot Apple & Chilli, Caramelised Red Onion, Mango, Lime & Ginger
Tea Tubes: Breakfast, Earl Grey, Green
Confectionery: Traditional Butter Fudge, Sea Salt Fudge, Pear Drops, Rosey Apples, Mint Humbugs
Cake: Rich Fruit Cake
**click here to view the range online**