Chilled foods offer a huge opportunity for the convenience channel. According to the Association of Convenience Stores, chilled foods are now the biggest contributor to sales for symbol and multiple convenience (16.6%*). And within speciality retailers, space dedicated to chilled is increasing. Growth of sales in the chilled foods market is estimated to increase by 15.3% between 2015 and 2019**.
Perhaps unsurprisingly then, the most popular form of investment for convenience store owners is refrigeration! More than a third (38%*) made an investment in new chillers and freezers last year, to ensure they have the capacity and ample opportunity to target consumers, and generate further sales from the category.
For retailers, looking to expand their chilled offering, Cotswold Fayre, has developed its chilled operation by partnering with Chilled Logistics to extend distribution of its diverse range.

Our deliveries will now stretch as far north as York, reach Norwich, Portsmouth, Bournemouth and beyond Cardiff in Wales by the end of the year!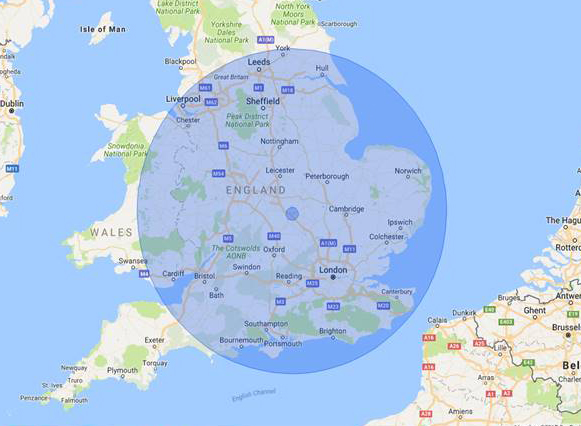 The growth of our chilled business has previously been limited by our ability to scale up the distribution. However, this new partnership with Chilled Logistics, will allow us to deliver to our existing and new customers within a 125 mile radius of their base in Northampton, with plans to further expand in the future.
Our customers are seeking to save time and improve the ordering process by reducing the number of individual suppliers. Our very low minimum order of £100 makes it easy for our customers to use us for consolidation of their chilled supply with a weekly delivery.
Now with 275 chilled products from 30 brands, we are continually growing the chilled business. Most recently with the addition of a range of yogurts from Glenilen Farm, Pegoty Hedge ready-made meals and Nutmeg and Hive.
Cotswold Fayre provides a full range of products and expertise in wholesale chilled foods, as a chilled food supplier, of wholesale dips, wholesale sauces, wholesale meats, wholesale pasta and more… If you'd like to know more then please do get in touch!
*The Local Shop Report 2016
**The Key Note Chilled Foods Market Update 2015